Character Design 1: Tarsier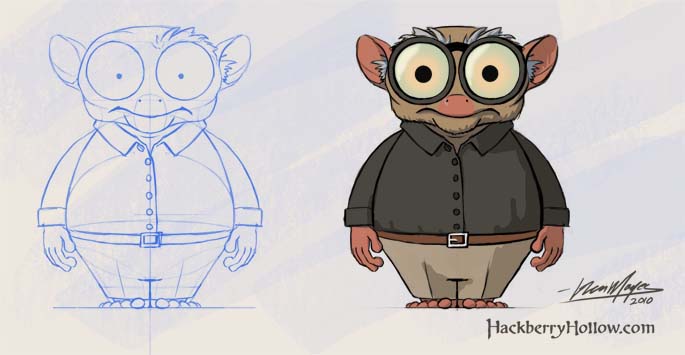 When people ask us what the log line for Hackberry Hollow is we respond with "it is a story about a taxidermist in a world where all of the people are animals" and of course creating undead which is where the necromancy comes in (evil grin). So here we have it: the first ever character design to be put up on the blog if you don't count the robots.
No. This is not the main character. This is Mr. Tarsier.
Yes. A tarsier is an actual animal and their eyes really are about that big.
No. The characters in the story are not named after their species. Mr. Tarsier is an unnamed extra so all creative energy was put into everything else but his name.
Yes. Future blog posts with character designs will be longer and contain more interesting information.
No. Glen didn't finish this blog post at the last minute.
Yes. Glen is full of it.