Robot Concept Art 5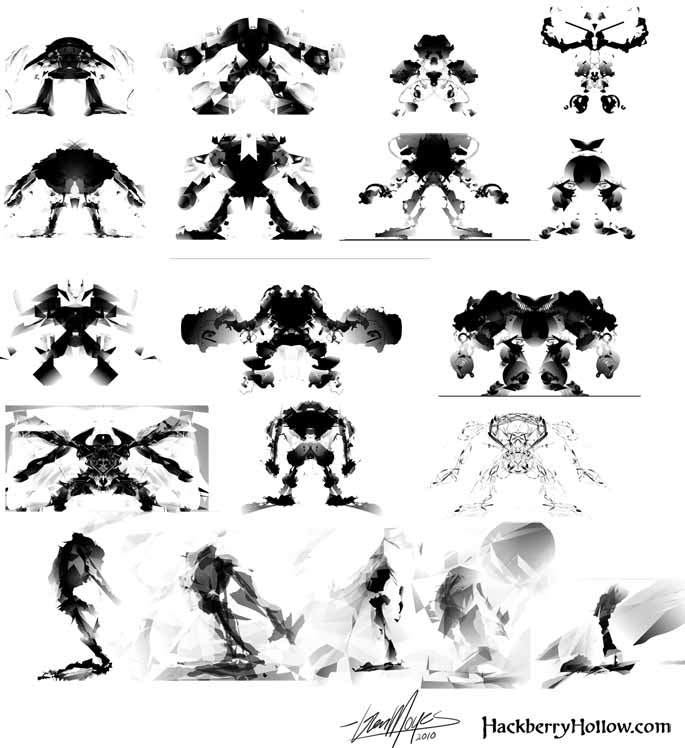 Recently I've been researching and experimenting with a bunch of different techniques to help me design the characters of Hackberry Hollow. This week I've tried a couple of new things. The first one was sculpting characters to help me understand the 3D form to help me draw them, and the other is using a program called Alchemy which I used to create the above images.
Alchemy is an open source drawing program that creates random shapes based on your pen strokes.  The tools give you enough control so you can roughly place the shapes in areas that will make the object appear to be some kind of alien creature or robot, with legs, eyes, mouths and so on, but other then that the output is random angular shapes, curved lines, or whatever the tool you are using produces. The idea is that the random nature of the output creates new shapes that you may not have thought of. So it's a good source of inspiration and getting over the blank paper syndrome (for those that have that problem).
This software probably won't help me much with the animal characters (that's what the sculpting was for), but for the robots I'm pretty pleased with the output.