Environment Concept Art 17: Island

This is a quick painting of one of the island locals in Hackberry Hollow (Hackberry Hollow as in the name of the story, not the place in the story that lends its title).
Since I've had the principles of character design being pounded into my head over the past several months, today I tried to take what I learned and apply it to environment design. Now that we are getting closer to production, I'm going to be trying a lot harder to really push the designs of the environments so they look memorable instead of generic. The characters will obviously look like they are from Hackberry Hollow (the story, not the place), and hopefully the environments will look specific to this project as well.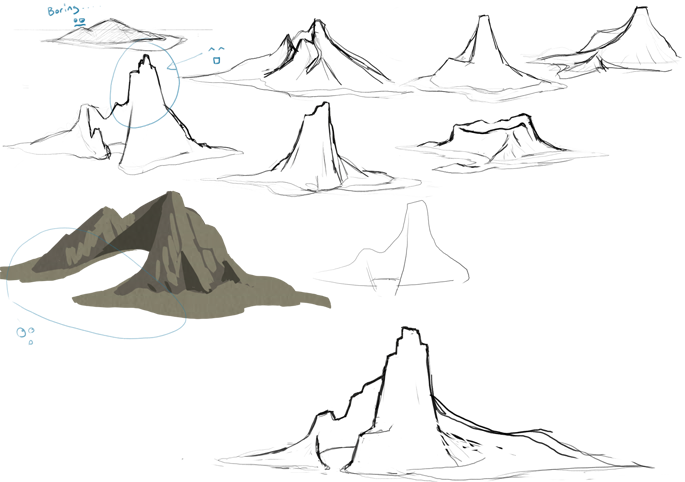 See that first sketch on the upper-left? After drawing that I sat back and thought, "Okay, that's boring. I need to really push the design and make it unique." So I looked at a bunch of volcanic islands, picked out what made each one interesting, and then pushed it. From there I took my two favorites and combined what I liked about each one, the peaks and the crescent shape.
There's another environment to check off the list. But don't worry, there's plenty left that still need to be designed. 🙂