Environment Concept Art (Lucky) 13
Down the road and about 10 hours later from last week's post we have this scene. And no, those street lights are not electric.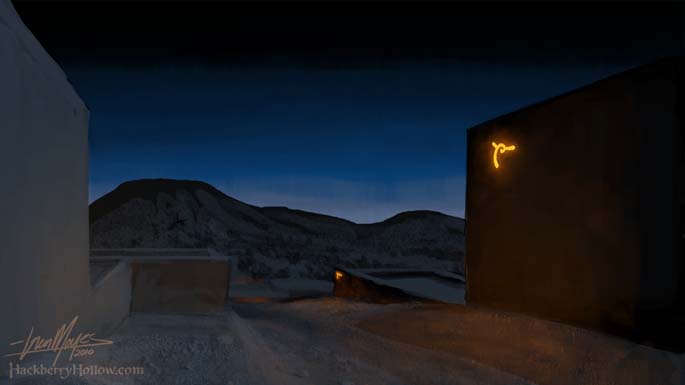 Before making this image we had a lengthy 3 hour-long discussion about the village. I needed to figure out about how many people lived here, how they oriented the buildings, where the buildings are placed, how many of what type of building there are (in general there are two types of buildings: one for people who are single as was shown in last week's post, and the other larger buildings for families), and of course there were other considerations—the posting of which would violate our spoiler policy.
In this image I wanted to establish what the surrounding area looks like, and a proof of concept for how they handle the lighting at night. Yup, you may recognize that symbol from the work we did on the magic system 2 weeks ago.