Magic System Concept Art 2
Mmm. More magic symbols.
We are working on the new logo for Hackberry Hollow, and since it'll probably include a magic symbol or two, we decided to pick up work on the design for the magic system. Now, the logo will probably have more to do with the necromancy field of magic, but that's not what we are showing here. (We still have some work to do on the king of all necromancy symbols which is turning out to be a pain to design).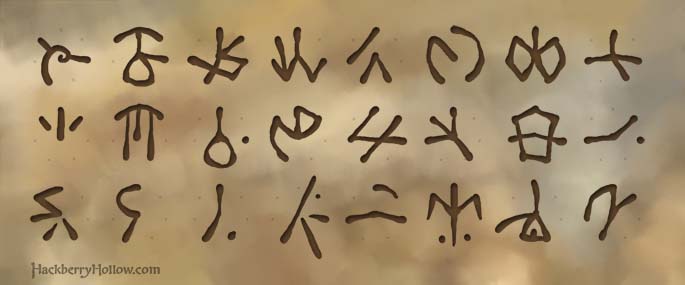 It's a little faint on the thumbnail, but in the full version you can see little notches, seven evenly spaced with one as the center that's always covered up. Now, you'll probably notice that the necromancy symbols also have seven points to them. That's not an accident. Each magic system has it's own style, but they all have something in common.