Environment Concept Art 11
"Behold the power of cheese!" Okay, there isn't any cheese currently on the shelves. But there will be once Adam gets a hold of this mockup. So for today's post we present to you Seven Seas Cheese, the finest cheese on the seven seas. (try saying that 5 times fast!).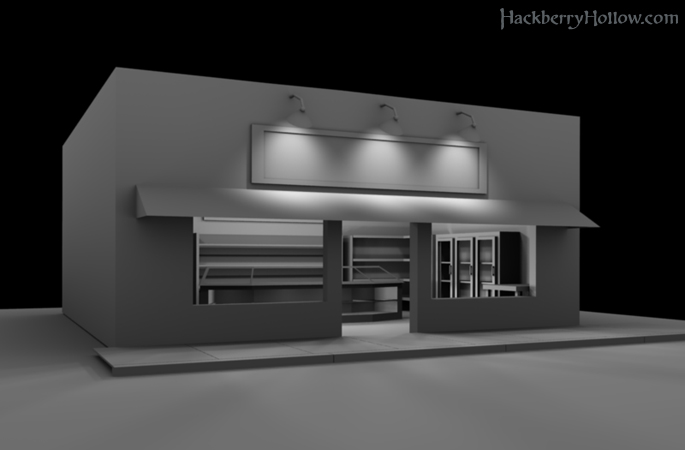 Sadly because of our No Spoilers Policy I can't tell you what this is for, however I can tell you that you will see this cheese shop again in the comic (with cheese on the shelves). Until then we're going to rely on suspension of disbelief. Pretend the place is fully stocked with exotic cheeses.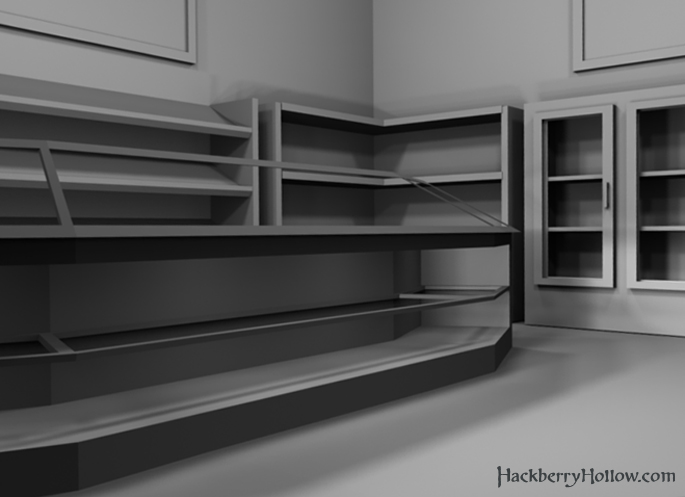 This building will be part of a strip mall, but since it's the only building we get to see inside it gets a bit more detail. The front view gives a nice detailed glance of what the inside is like: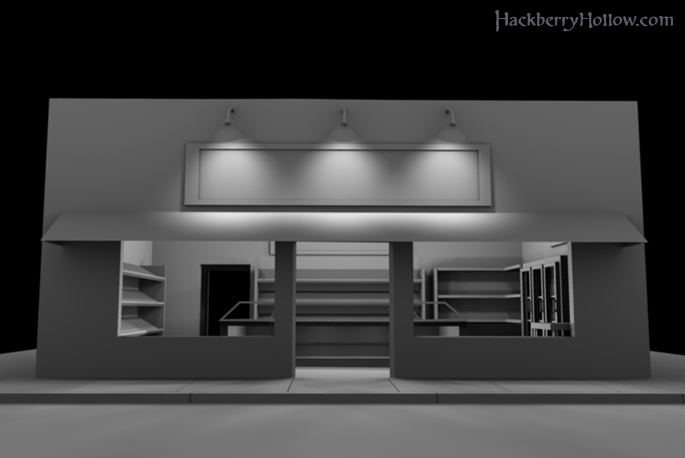 Unfortunately the shop is never seen at night in the comic, but places like this always look awesome at night so I couldn't resist.