Undead Concept Art 1
Like the world we live in, the world of Hackberry Hollow is a very diverse place. In addition to the wide variety of cultures, belief systems and ethnicities, there are also varying levels of laziness. There's the workaholics on one end of the spectrum, and at the other end there are people that just don't want to do anything productive. Then there's "so lazy you have to invent ways to show off your laziness." For them, I present you the Undead Turkey Dinner.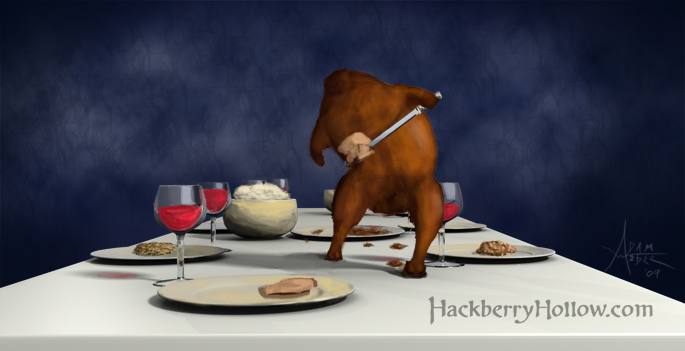 There's a whole new league of lazy when you need to have your turkey dinner carve and serve itself. This still leaves the problem of what to do with the skeletal undead once the feast is finished.
What to do, what to do… Oh, I know!