Robot Concept Art 3
Today I would like to show some concept art from the newest member of the Hackberry Hollow art team, Shaun Williams. Shaun has been with Lumaglyph from the start, but only recently began submitting concept art into this project for consideration. Below is one of his proposed robot designs.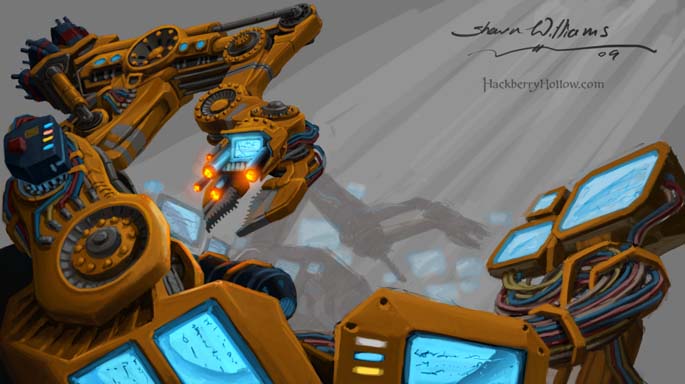 We still don't have an approved design for this particular robot yet, but I like this one and felt it was worth sharing. There are some elements in this design that are very likely to make it to the final.
Naturally, when I told Shaun I was going to post one of his images, I asked if he had a statement he would like me to share about it. His response was "don't wiz on the electric fence." I think that means he had fun working on this. He loves designing robots, so we knew this would be a great match for him; and from what he's brought to the table so far, it's fairly certain that the entire team is excited to have his skills on board.