Environmental Concept Art 10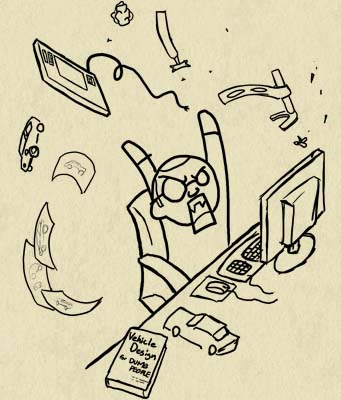 Welcome to Plan B Theater! The part of the show where Glen calls me up in the middle of the afternoon to inform me that he has nothing to post on the blog this week!
I would also like to share our official quote of the day:
"Vehicle design fills me with rage!" -Glen Moyes.
As punishment for this mishap I will write another vehicle design into the script.
So let's talk about cabins. I like modeling cabins. Probably because I like camping. Not that camping resembles this resident's lifestyle in any way.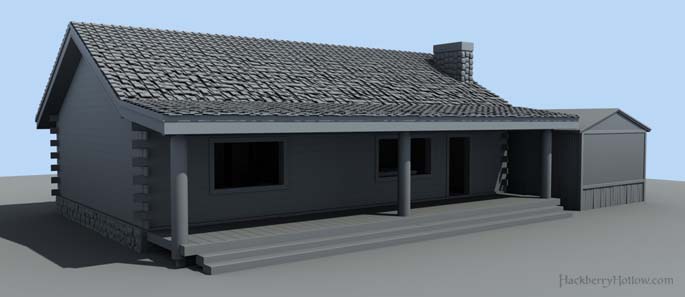 Obviously this cabin isn't even close to finished, but I jump around on models a lot as dictated by what designs have been approved by the team and what hasn't. Score one for multitasking. Now I need to determine if that's actually a good thing.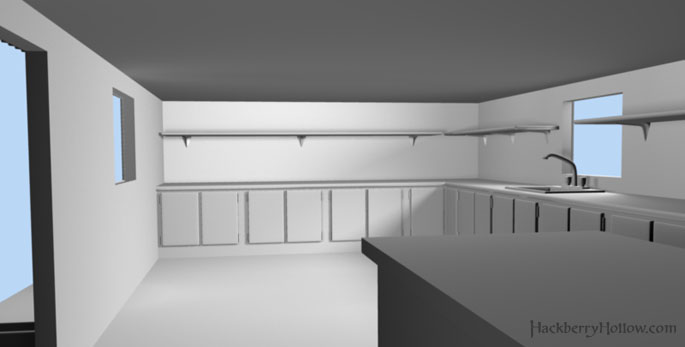 Now please excuse me while I make a few minor revisions to the script.