Magic System Concept Art 1
Mmm. Magic symbols.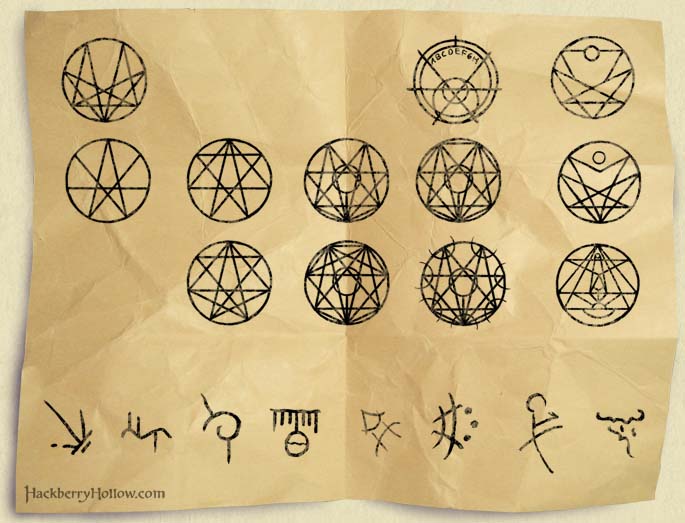 The world of Hackberry Hollow has a few branches of magic. They are all unified in that they use the same natural laws but they have different cultures and theories behind them. So each branch of the magic system uses different symbols.
Here's some sketches of possible symbols for a few of the different branches of the magic system. You can probably guess what branch the first set is from if you've seen our previous concept art. As for the others, that's our little secret.