Vehicle Concept Art 7
We've shown a few of the vehicles that are featured in Chapter 1 of the comic: a boat, a crappy truck and a van. Next to the pirate ship this one is my favorite. It's a sport utility vehicle with a little bit more emphasis on the word utility.
It's amphibious.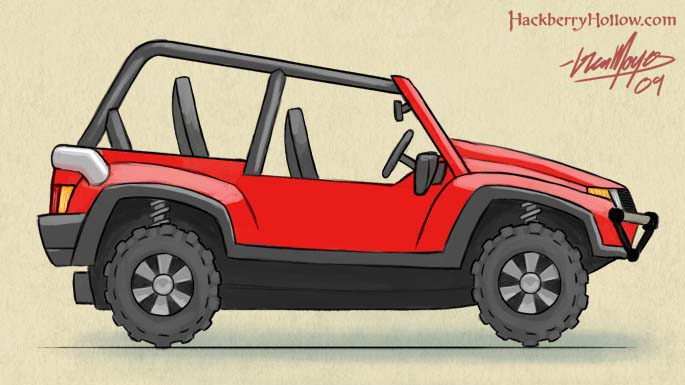 These modern pirates are too lazy to use rowboats. Rowboats are for the birds (no offense to the captain). These amphibious SUVs can seat four and have plenty of room for supplies (or additional pirates) on top of the engine compartment in the back and inside the storage compartment under the hood.