Interior Concept Art 1
Today we have a Hackberry Hollow first! For this week's post we have an animated fly-through. Why? Because screenshots just wouldn't do it justice, so we figured why not?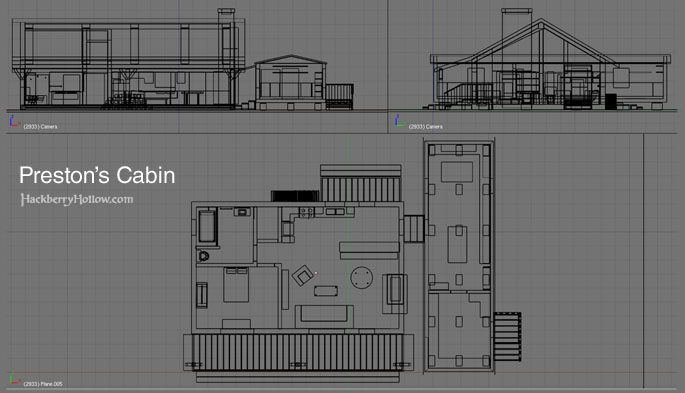 A few weeks back Adam reminded us that it was time to design the interior of Preston's cabin. Our previous model didn't have one, and to be truthful we really had no idea what the interior would actually look like. Well, Glen did, but when we put it down on paper it didn't work, not only as a functional living space but also for events that happen quickly inside of the cabin when M.A.P.S. shows up. The script dictated how the cabin needed to be laid out, so Glen and I set to the task of redesigning it. Shortly after we began it became apparent that the exterior would need to be modified in order to accommodate the new interior. I had to start from scratch and create a new 3D model of the cabin.
The model is now being handed off to Adam so he can add tons of detail to the interior, which will be based on our concept art for the furniture, props, and a wicked fireplace which you will see much later on in the comic (sorry, no spoilers).