Vehicle Concept Art 6
Now that we are doing more concept art that includes the pirate ship, Shane and I have been spending some time figuring out the color design for the pirate ship.
This pirate ship has two color schemes: a Before and After. The Before paint job will have bright colors that will make the pirate ship look like it belongs in a theme park (the top left is a good example). The After paint job is supposed to make the pirate ship look awesome, and is what you'll see for the rest of the comic after the first chapter.
Here's some designs that Shane and I came up with.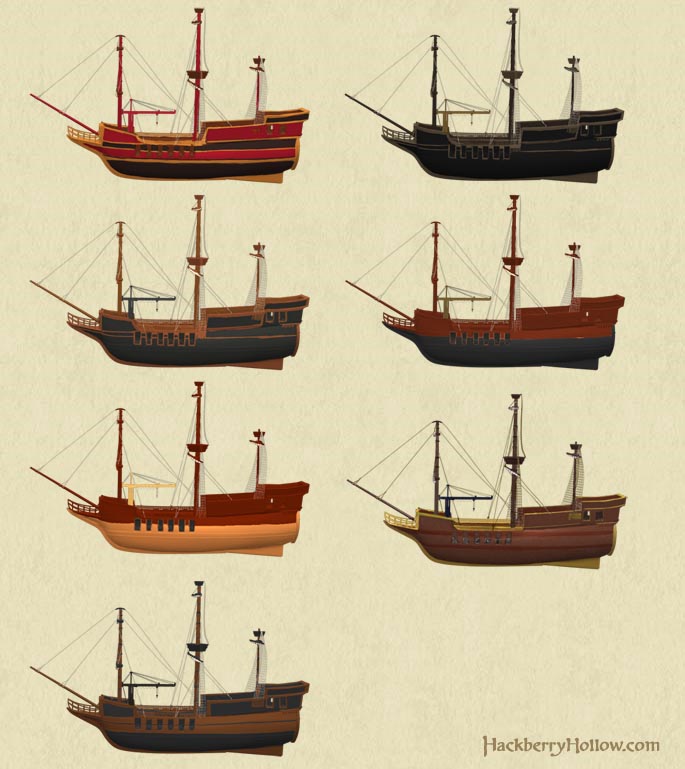 But that's not all!
Shane has been designing what the signage inside of the Before Pirate Ship will look like. In particular employee only and restroom signs. It's always fun to hand a job to an illustrator and have it come back with some hilarious text.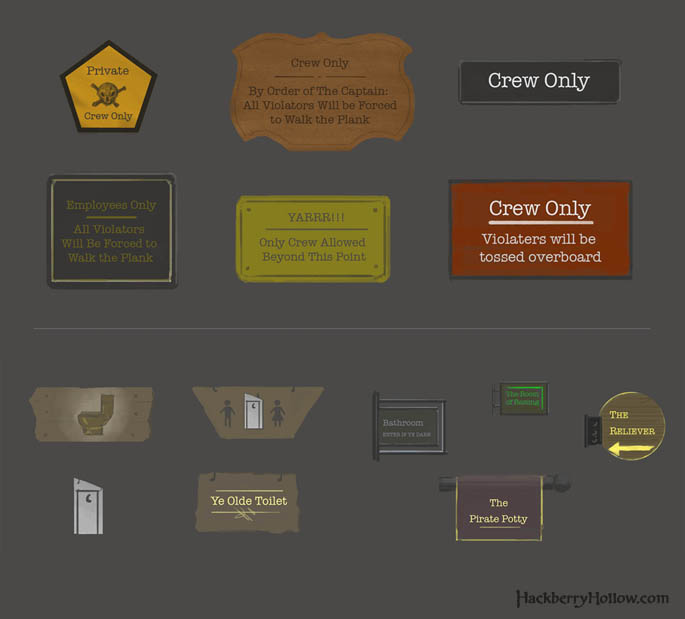 But wait, there's more!
Adam has been working busily on 3D models for the comic, and we figured why not show what the 3D version of that chandelier in the pirate ship looks like. Once again, Adam takes the 2D concept art and recreates faithfully in 3D.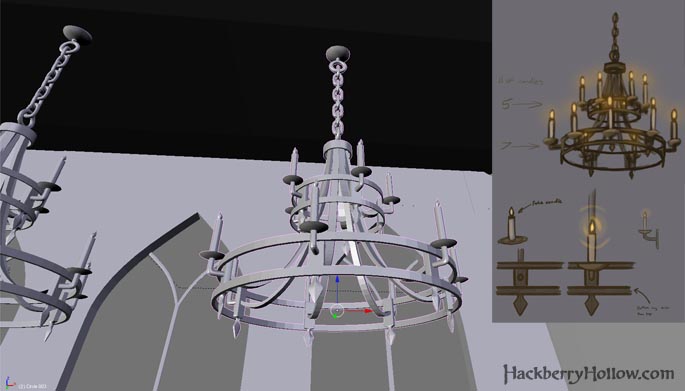 Three images in one post? This deal can't possibly get any better, could it?
Call now and we'll throw in A Close-Up Photo of a Squirrel absolutely free!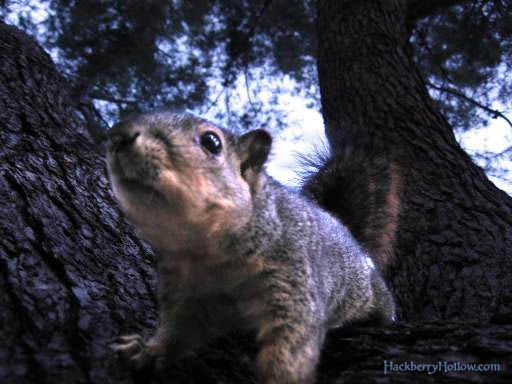 A Free Close-Up Photo of a Squirrel promotion  is not valid with any other offer. Consult a psychologist before use. A Close-Up Photo of a Squirrel may not be viewable in all countries, including those with firewalls blocking cute images of squirrels. Cuteness factor is subjective and results may vary. Attempts to scratch and stiff A Close-Up Photo of a Squirrel will be fruitless, and may result in damage to LCD monitors. Side effects may include warm fuzzies, relentless addiction to searching for squirrel pictures on the Internet, and the urge to pick up a real squirrel which may result in contracting the plague.