Environmental Concept Art 7
This week we are showing yet another location shown in the first chapter. This scene of a covered dry dock takes place right after the events near the port town that we showed in last week's color studies.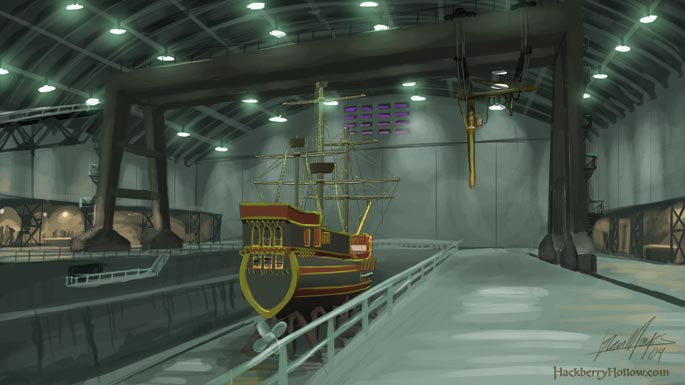 When thinking about what a covered dry dock would look like I thought about large airplane hangers. So that was the direction I took. I went through a lot of designs of the gantry crane before settling on one that I liked, one that would function well inside of this enclosed space.