Vehicle Concept Art 5
Glen and I made a wager over who would get to post their stuff to the blog this week. I'll leave the outcome as a thought experiment for our readers.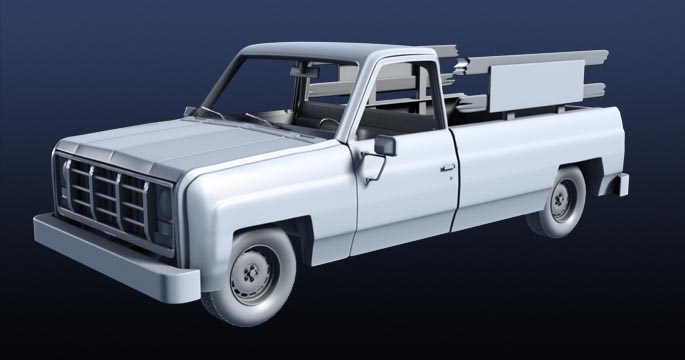 The biggest difference between the truck and the pirate ship from a production standpoint was that while the pirate ship was my own design, this is the same truck that Glen drew a few weeks ago. For me, the time that goes into creating a model is anywhere from 80-90% designing and 10 or less actually modeling.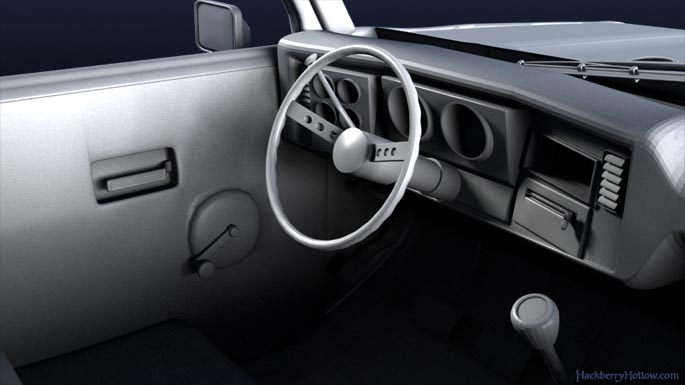 Like always, my thought process here was that anything I don't want to draw each time the truck is in frame should be part of the model.