Environmental Concept Art 5
Well, I don't know about you guys but I figure I've let Glen and Adam have all the fun for long enough.  So, here it is! What we have here is a nice bit of concept work of what we think that a limestone cave that is located near Preston's cabin will look like.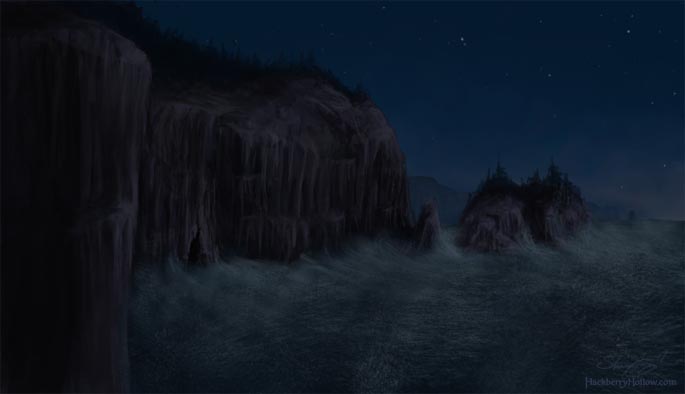 We wanted it to be in a nice secluded spot that would be hard to spot from land, or even from the ocean. There are several of these types of caves located throughout this area. This particular one will play a significant role later on in the comic.