Vehicle Concept Art 8
Here's some concept art for a RORO (roll-on/roll-off) container ship, also called a ConRO.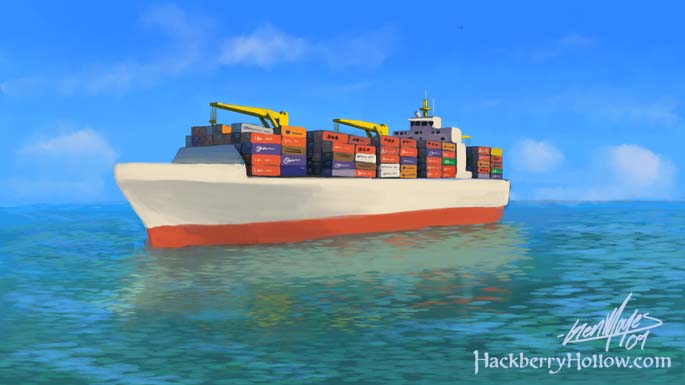 A roll-on/roll-off ship is a vessel that can carry anything on wheels: cars, trucks, and all sorts of vehicles. The vehicles are stored below deck, while the containers are stored above deck.
With 3 cranes and the ability to transport both containers and vehicles, it's a very versatile cargo ship that is ideal for transporting goods to small lower-volume ports, like those in third world countries.
That also makes it an ideal target for pirates.