Interior Concept Art 2
One of the key design elements of the pirate ship, or rather pirate-themed day cruise, is that employees-only areas on the boat do not maintain the theme. The company serves lunches and dinners on their midday and evening runs respectively, and a third run at night where it's transformed into a party boat (anticipating more mature patronage) where refreshments are served.
For this purpose the boat is equipped with a modern commercial kitchen, fully prepared to accommodate a pirate ship filled with hungry paying tourists.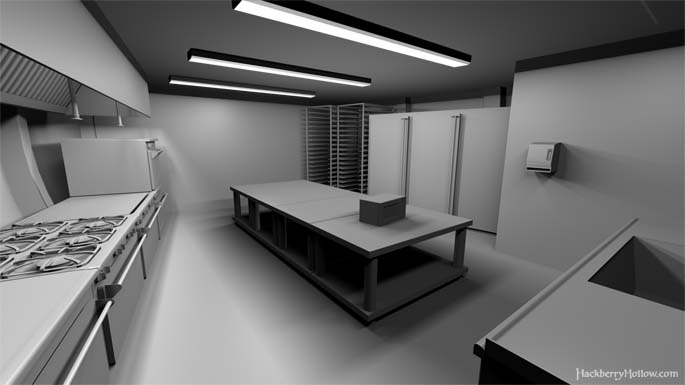 Facilities are also provided for patrons who drank too much grog.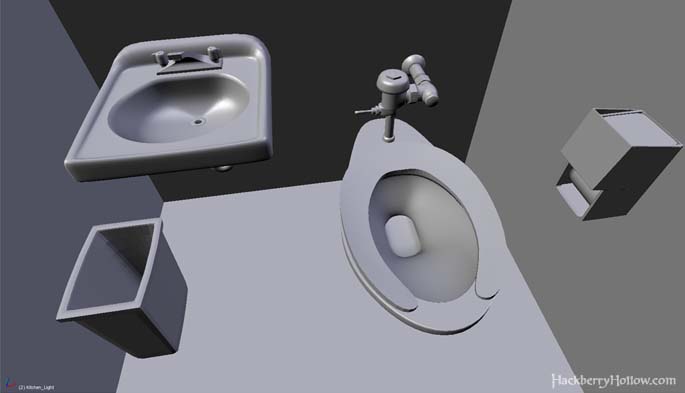 As the ship nears completion I'll start showing more images of the inside, and eventually a camera fly-through much like the one from last week of the mockup for Preston's cabin. Many of the props on the ship that will be shown in the coming weeks may make little sense out of context, but the entire boat was carefully planned out from stem to stern, and as such many of these decisions will become more clear when the comic is released. In the meantime wildly inaccurate speculation is encouraged.